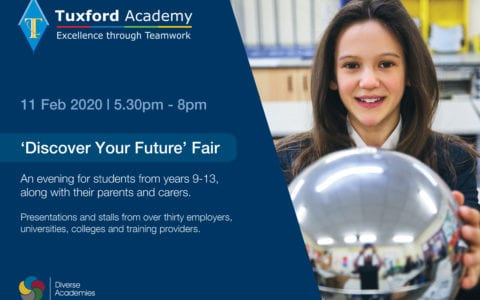 On the 11 February we will be holding our annual 'Discover Your Future' Fair.
This event is opened to students and their parents/carers in year nine through to year 14 and is a great opportunity to talk to a wide range of people about future options – whether it be GCSE options for year nine students or career paths for students in Post-16.
We are expecting around 30 to 35 stands this year with representatives from The Army, Royal Navy & Marines, Royal Airforce, Police, Fire Service, NHS, Rolls Royce, Get My First Job, Confetti College, Lincoln College, Lincoln University and Nottingham University.
Last year the event was really well attended and the feedback from the students was really positive. We anticipate this year being even better.
We look forward to seeing you on the evening. (February 11, 5.30-8pm)