Rainbows have been part of our homes, public spaces and workplaces for many weeks, but this iconic symbol of hope is better known in June for marking Pride month.
At this time of year, we would expect to see those familiar six colours on flags all over the world to recognise the LGBTQ (Lesbian, Gay, Bisexual, Transgender and Queer) community. And though celebrations this year might look very different to the usual festivals and marches, it is more important than ever to remind the world of what it means to be an inclusive society.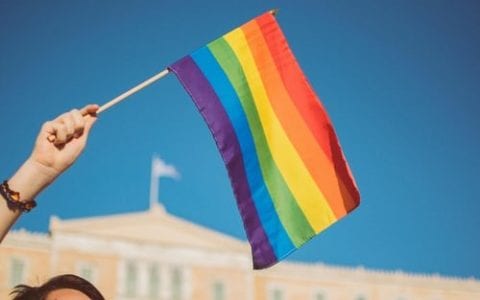 We value diversity highly in all our academies – it is not just in our name at Diverse Academies; it is at the heart of what we do. Student groups made up of representatives from the LGBTQ+ community join together regularly as a source of support for one another and to educate their peers in the academies.
"If you identify as LGBT, or you just want to learn more about it, then you can come along to the group. For me it is a place where I can be myself openly without worrying people will judge me for who I am. I'm just so thankful for the teachers,"  year nine student from Retford Oaks.
Our counsellors in academies are experienced in helping young people who may be struggling with their identity, even at times when they might be unsure themselves. Their advice for anyone questioning their identity, gender or sexuality is to reach out and talk to a trusted adult.
Emily Holliday, student support specialist at East Leake Academy, adds: "The person you tell may not always have something to say but having someone to listen and hear you can be invaluable. If you are not sure who you can talk to there are lots of charities and online communities that are great sources of support."
We might not be together in person this year, but we will continue to celebrate the wonderful diversity among our staff, students and parents from a distance – with just as much passion and love.