Artsmark Gold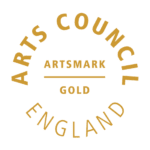 Tuxford Academy is an Artsmark Gold academy. This national accreditation acknowledges excellent arts provision across the wider academy. The experiences our students receive in Art, Dance, Music and Drama are noted as some of the best in the country.
Arts at Tuxford
The Creative and Expressive Arts faculty at Tuxford Academy strives to provide a high quality arts education for all students through a specialist and combined curriculum. We aim to nurture and develop students so that they enter the wider world as academically, morally and socially enriched young people.
"Don't think about making art, just get it done. Let everyone else decide if it's good or bad, whether they love it or hate it. While they are deciding, make even more art."

– Andy Warhol
As well as solid qualifications, students will acquire an appreciation and affection for the arts which will continue to enrich their lives. We believe that creative arts can develop students to become cooperative, responsible, independent and reflective individuals. Learning through the arts at Tuxford will ultimately prepare them to make a positive contribution to wider society.
The faculty seeks to provide a stimulating learning environment in which high levels of visual enquiry, understanding, research and development of artistic ability are encouraged. It is intended that all students, whatever their ability, should benefit from, and enjoy the experience of working in, this area. There is a positive enthusiastic approach to teaching and high expectations in an atmosphere of mutual respect.
Key stage 4